Tuesday was a leisurely day starting in Ingonish on the East side of Cape Breton about half-way down the coast, completing the loop we started yesterday, swinging back in a circle through Baddeck and ending up in the early afternoon in Mabou, at the bottom of the west side of Cape Breton.
The Lantern Inn & Hollow where we stayed overnight was on the Atlantic Ocean. That morning, we walked on the beach.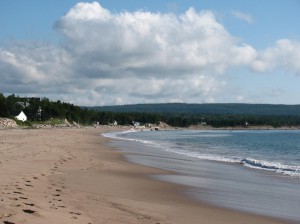 And here a picture of the jellyfish we referenced in the video.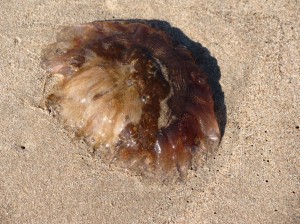 We came on the beach near low tide after jellyfish were left on the sand. As the tide returned, some were then washed back out to sea. For those interested in reading more about jellyfish, http://en.wikipedia.org/wiki/Jellyfish.
Ellen wondered whether in some other language, jellyfish were also called well, jellyfish. I wondered whether modern jellyfish have significantly developed over the millions of years since the first one. Neither question was answered in Ingonish.
We had breakfast at restaurant called Main Street, though to be honest there doesn't seem to be many more streets in Ingonish other than Main Street. It was very good. I had a Cape Breton 'standard' of fish cakes, beans, and eggs. All very good. http://www.tripadvisor.com/Restaurant_Review-g499216-d1812400-Reviews-Main_Strete_Restaurant_and_Bakery-Ingonish_Cape_Breton_Island_Nova_Scotia.html
On the way to Baddeck, we stopped at a number of craft places. We bought a beautiful bowl at one and enjoyed wandering our way slowly heading west. We ended up in the Inn at Glenyar, which was a house about 2 miles off route 252 just outside of Mabou. We wandered around Mabou that afternoon, stopping briefing at the Mabou harbour.
That evening we had dinner at the Red Shoe Inn, owned by the Rankin Sisters who are part of the Rankin Family, http://en.wikipedia.org/wiki/The_Rankin_Family. Naturally there was live entertainment, a guitar player. We had a great Halibut dinner, the fresh catch of the day.
After we went across the street to the Mabou Community Center where we attended a Ceilidh. For those who know my love of the TV show Firefly, Ceilidh is pronounced Kaylee. In Mabou there is a Ceilidh every Tuesday night. We were able to listen to some wonderful old time music and see some local step-dancing.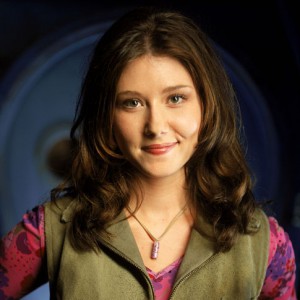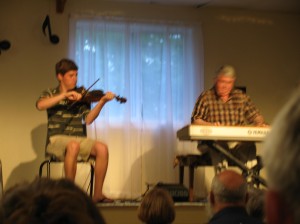 Tomorrow we are off to Prince Edwards Island and by the weather reports, our first rain of the trip.